WebsiteBuilder: Text Editing Toolbar
Our newly designed text editing toolbar offers a standardized editing experience for all elements. Highlights and examples are shown below.

Text Style and Font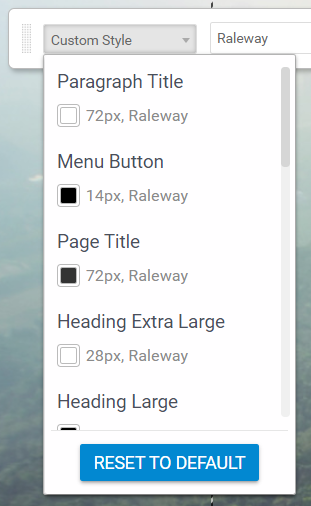 Text Justification

Text Formatting

Text Animations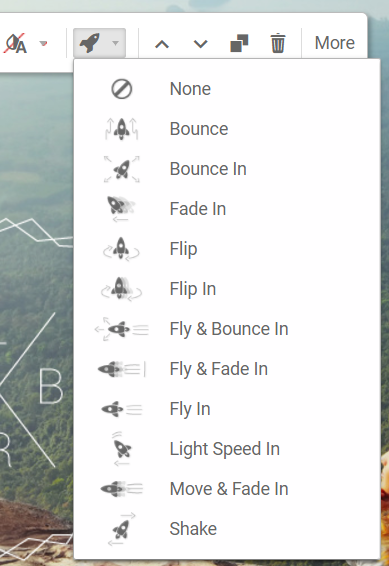 Text Management
-Send Backward and Bring Forward buttons next to Duplicate and Delete. Clicking on More at the right side of the toolbar will open up more options.

More Options

Spacing & Height

Bullets
- Subscript/superscript and bullets are on the 2nd row.
Border Options
- These are new to the toolbar.

Box Color
Border Color
Border Width
Border Radius
Other Formatting
- These are new options.

Background Image
Text Padding
Docking options
Drop Shadow & Glow
- These are new to the toolbar.
The Clear Formatting button will remove any selected format that has been applied to the selected object.