Site Expresso: How to Edit or Replace Links
Step by Step Walkthrough
1. Select the link you want to edit or replace.

2. Click the Link icon.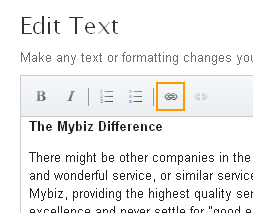 3. In the Link Type box, select the type of URL.
4. In the Protocol box, select HTTP.
5. In the URL box, enter the internet link.
6. Click the Target tab.
7. Click the New Window.