Site Expresso: How to Change Business Information
Step by Step Walkthrough
1. You can get your business information from the editor. Click Business Information.

Or on the Website Manager page, click Edit business info.

2. Enter the changes to your contact information.
Note: You can choose not to show your phone number or address on your website by selecting the checkboxes.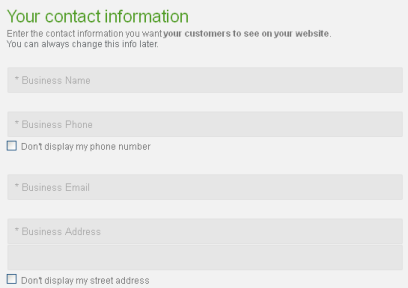 3. Answer the required questions (what's your industry, and what's your website purpose). Answering these will help us create some starter content for your website later.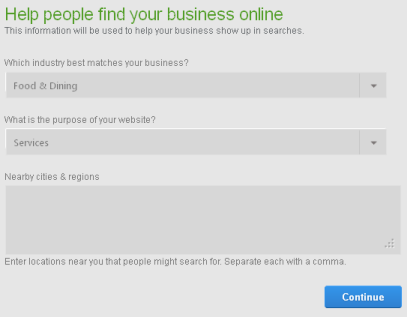 4. Click Continue to save your changes.