Site Expresso: How to Add or Edit Your Text
Step by Step Walkthrough
1. Open the page that has the text you want to edit.
2. Double-click the text block you want to add or edit, or click existing text and click Edit Text.
Note: On the home page, you get the option to let us write some text for you. We'll ask you some questions, you selct some options, then we provide some text.
3. Write or edit your text in the editor.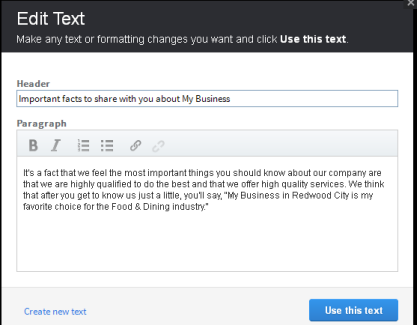 4. Click 'Use this text'.