Site Expresso: How to Add a Blog
Step by Step Walkthrough
1. Click the arrow next to Pages, and click Add New Page.

2. Select Blog.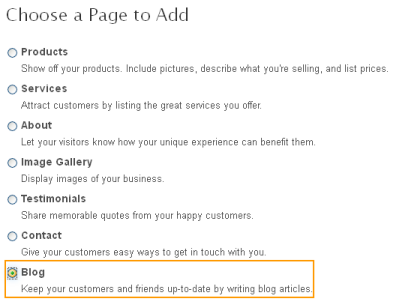 3. Copy the URL of your blog into the Blog URL field and click Save.
4. Your blog page appears on your navigation menu. When visitors click that page, they'll go straight to your blog.