iPage eSuite 50 - Microsoft 365
We no longer offer Microsoft Office 365 products at this time. If you have already purchased Microsoft Office 365, you may continue to manage your subscription through the Customer Portal. If you are looking for a professional email solution, Google Workspace is an excellent alternative for a professional email and provides a full suite of productivity and communication tools.
Want to pursue your passion and run your business using a world-class productivity service? Introducing our new iPage eSuite 50! 

This email plan gives you access to Microsoft 365 that is designed to help you accomplish more with innovative Office apps, intelligent cloud services, and robust security. Like iPage eSuite 30, this is a paid option.

Starting at only $4.99/month per user, you can easily manage your emails, appointments, and the following features:
One free domain for a year*
Email with Microsoft Outlook
50 GB of Exchange online storage
24/7 support
Online meetings and chat
Microsoft 365 tools, including Office online apps: Word, PowerPoint, Excel, and more!
Let's Get Started!
Step 1: Sign up with Microsoft 365 through iPage
To get started with Microsoft 365, visit our
email hosting page
. From the list of the available packages, choose iPage eSuite 50 and click the
Add to cart
button.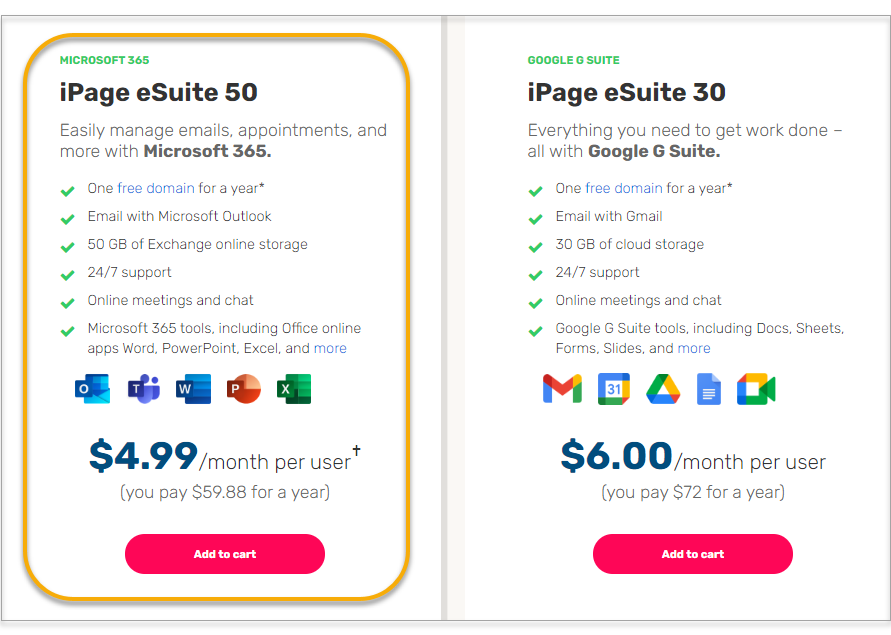 Step 2: Tell Us How Many Accounts You Need
In the pop-up window that appears, choose the number of accounts you need. Move the slider to adjust the number of accounts and then click
Continue to checkout.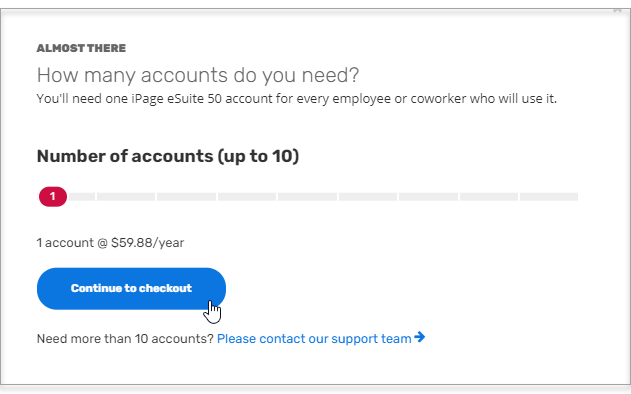 Step 3: Choose a Domain Name
Next, you'll have the option to register a domain name. Find out the domain name's availability using the search bar and add it to the cart. Then, proceed with the checkout process.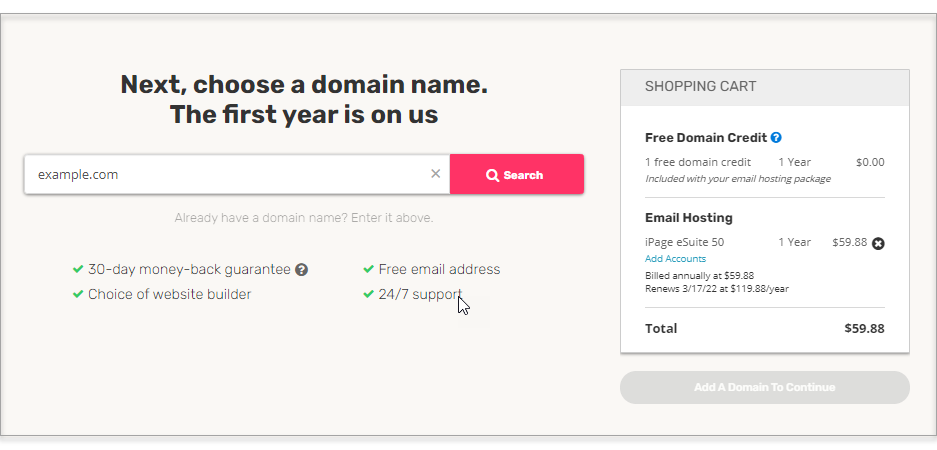 Step 4: Make Your Purchase
You may add a hosting package if you need it. Click on
Proceed to Billing
and enter your payment information. 
Step 5: Setup Your Email Address
After successfully submitting your payment, the final step is to create your domain email address.
a. Log in to your
Domains Dashboard
.
b. Click on the
cogwheel
next to the domain you registered with your Microsoft 365 account.
c. Under Email Management, click on
Microsoft 365.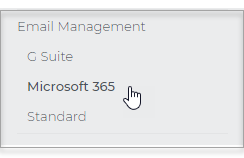 d. Create your custom email domain.
You'll then be able to log in to your Microsoft Portal and access all of your Microsoft 365 tools.