Glance Screen Share
Overview
Glance is a screen sharing application that allows our support agents to provide you with quick, quality assistance. With this application, the support agent will be able to view your screen and direct your actions as needed to resolve your issue.
Customer Steps
1) Navigate to Help and click on the Share Screen button at the bottom of the page.
2) Read and agree to the Terms of Service by clicking on Accept.
3) The download will begin automatically when you click on Accept.
4) Click on the downloaded file (1) and then follow the next step (2)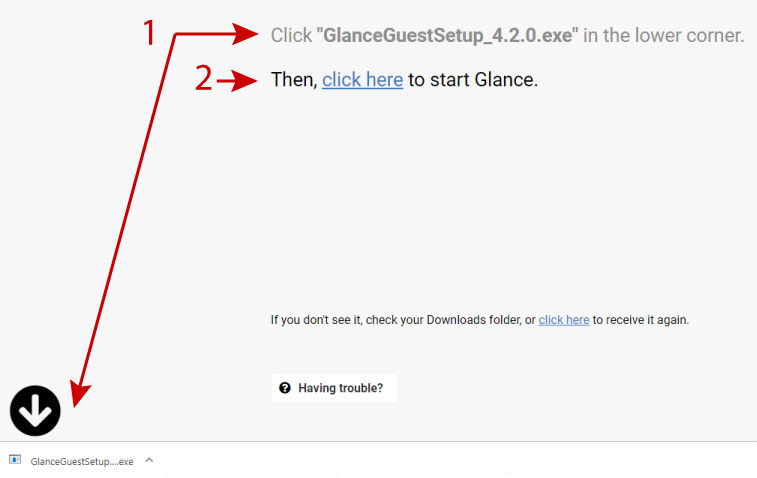 5) After running the Glance file, a popup window will appear with a session code.
6) Provide the agent with the session code.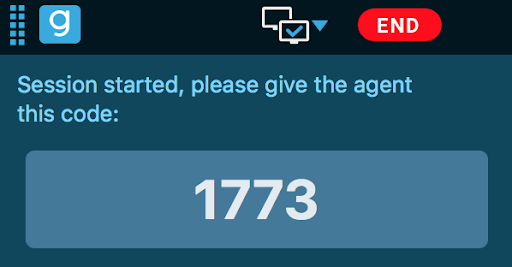 7) The support agent will be able to see your screen and provide assistance.
8) To end the session, click on the red "END" button.