Email Management: How to Change a Mailbox Password
1. Log in to your
Domains Dashboard
.

2. The Domains Dashboard has two views, the Card and List view. You can switch between the two by clicking on the view icons at the top right corner.

In Card View, click Manage on the domain you wish to update a mailbox password.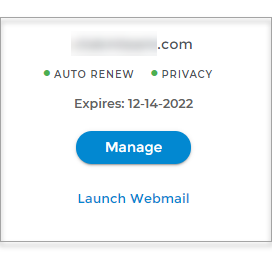 In List View, click on the cog icon.
4. On the left pane, click Standard under Email Management.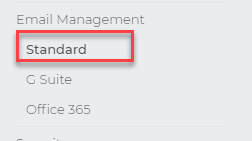 5. From your standard email address accounts list, click on the
three-dot
menu of the mailbox you want to change the password on.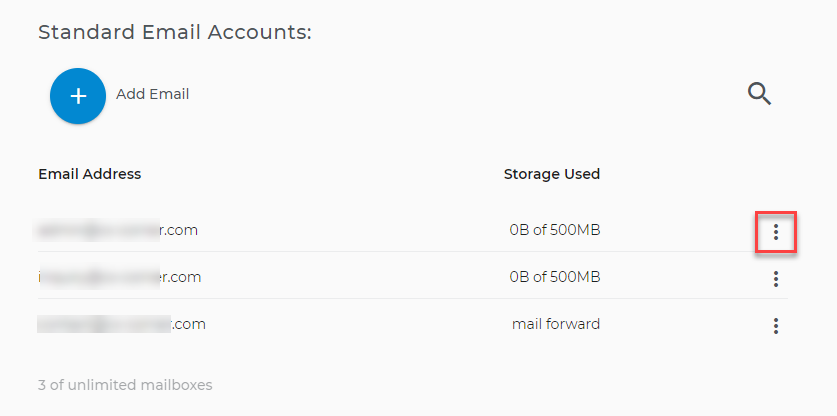 6. Then, select
Settings
.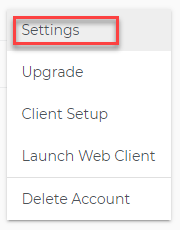 7. A
Settings
window will appear. Click on the
Change password
tab.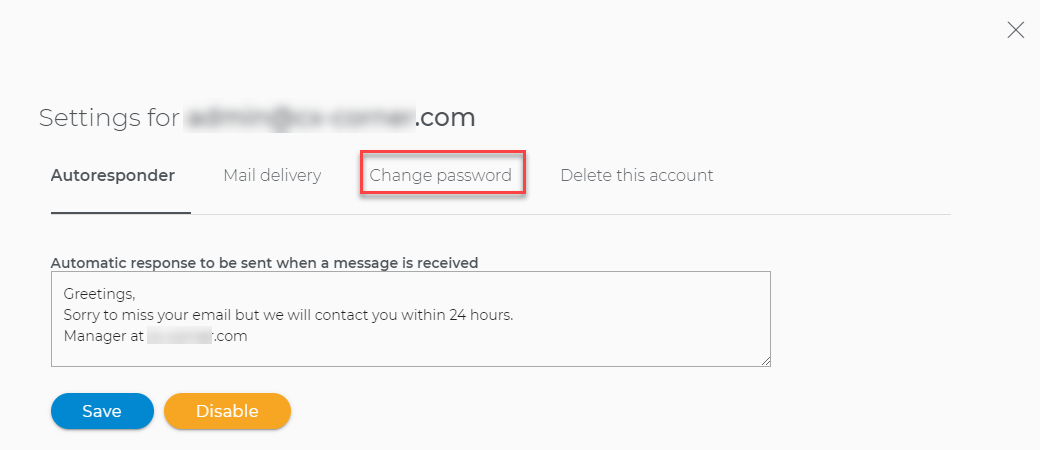 8. Type in your new password in both
New Password
and
Confirm Password
text boxes.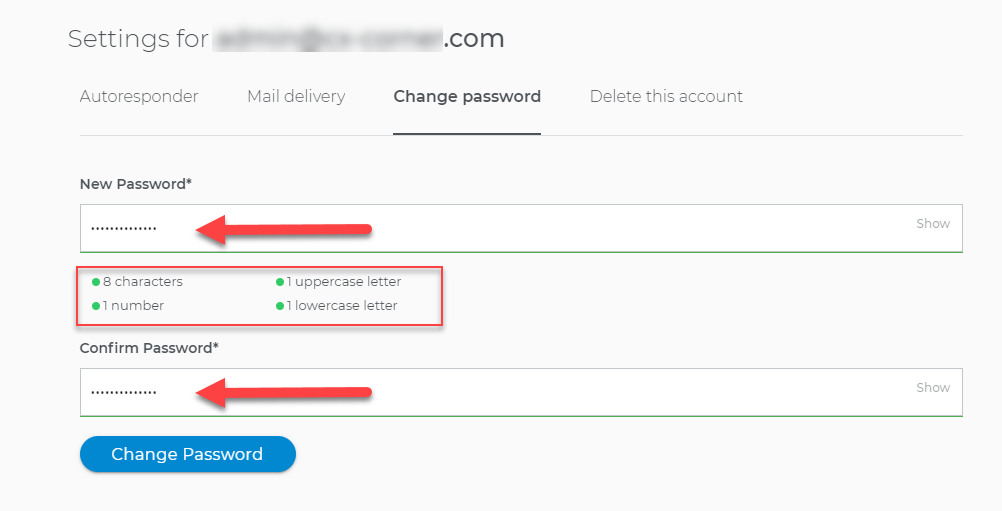 Important:
Your new password must be at least 8 characters in length and must contain at least one number, one uppercase letter, and one lowercase letter.
9. Click on the
Change Password
button to save your changes.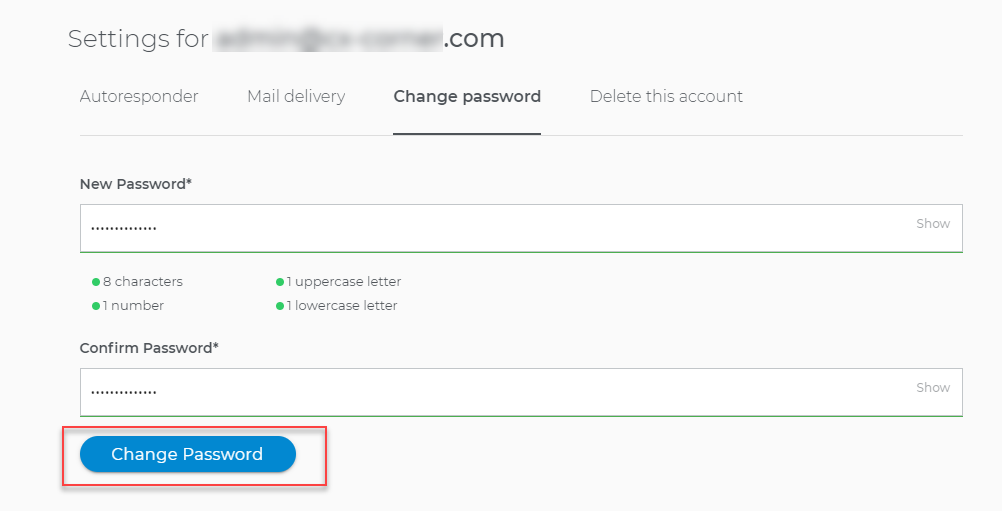 Just in case that you are being routed to an old control panel, go to Mail Central > choose the email address you want to view > click Basic Info > Change Password.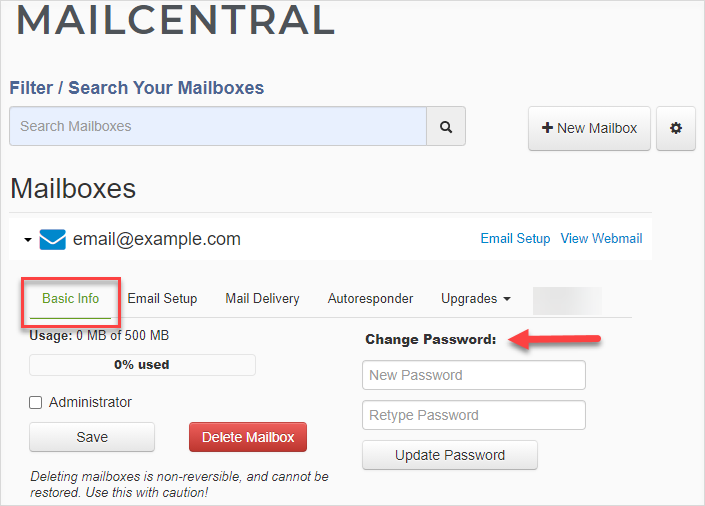 If you are an end-user only of the email and don't have access to the Domains Dashboard, feel free to contact the Account Administrator.
I Forgot My Mailbox Password. How Do I Retrieve It?
There is no way to retrieve a mailbox's existing password. If you have forgotten your mailbox password, use the steps provided in this article to change your password.