Discontinuation of Ebay Integration With Ecwid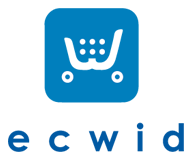 eBay is discontinuing their MIP 1.0 API on February 1, 2018. Ecwid integration with eBay relies on this API and will become nonfunctional after eBay API closure. Ecwid will rely on third-party integrations with eBay available in the Ecwid app market. Any Ecwid customers who continue to sell on eBay after February 1, 2018, will need to use the Codisto app.
Alternative eBay/Amazon integration for Ecwid (Codisto)
To support Ecwid customers selling on eBay and Amazon marketplaces Codisto has been enabled in our app marketplace. Service is provided by an independent company called Codisto. You can find this app at https://www.ecwid.com/apps/featured/codisto-linq. The app offers much more advanced functionality than the previous integration:
Creation and management of product listings on eBay.
Multiple eBay systems are supported: eBay US, eBay UK, eBay Australia and eBay Italy.
Management of eBay products, prices, product titles and descriptions as well as shipping rules right from Ecwid store.
If necessary, possibility to specify different product prices, titles, descriptions, etc on eBay and in Ecwid.
Real-time sync of products, inventory, and orders on both eBay and Ecwid side.
Automatic transfer of shipment data to eBay to keep customers informed on order status.

The same app provides integration for Amazon marketplace. How it is possible to have the app enabled:
Codisto app is available on plans where eBay used to be enabled.
We can enable Codisto as an app within App Market section for your stores.