Business Phone
Why should I get a business phone number?
A business phone number is essential for every entrepreneur. Not only is it necessary to separate your personal and business calls, but it is also a great way to protect your phone number on the web from spam. Having a business phone number projects the appearance of an established company. 
Dialed
 is the name of the business phone app powered by AdHoc, a third-party provider. Dialed is available on App Store and Google Play but is currently limited to Canada and the United States residents only.
Features and Benefits
Pick a plan and download the Dialed app. Your business line will be on your phone and ready for calls.
Easily import current contacts from your phone, use customizable labels to group customers and clients, and mark VIPs to ensure important contacts get your full attention.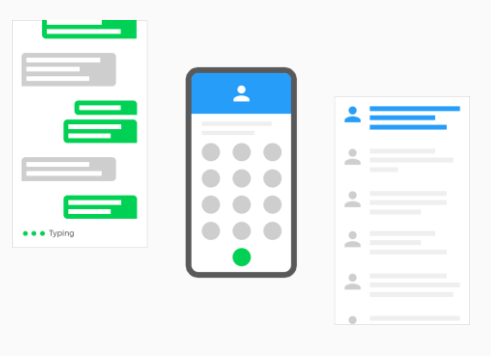 How to get a business phone line?
Log in to your Domains Dashboard.
Click the Business tab at the top of the page.

There are two ways to get to Business Phone. 

Scroll down to the "Get A Dialed Business Number" card from the Business Summary page and click Start Now.

Or, select Second Phone Line on the left sidebar.


Enter your area code and click on See Options, or choose a toll-free number.

Choose a phone number.

Pick the best plan for you and click on the Buy Now button. 

Review the payment information, then click on the Checkout button. 

Enter your phone number to receive the Dialed app download link. Click on Send Link. 

Before you can manage your Business Phone, install the Dialed mobile app and connect using the confirmation code that appears on your screen. Click on Check Status.

Install the Dialed mobile app.

Open the app on your phone and enter the signup code.

After you connect the mobile app, it will show as Verified. From here, you can manage your Second Phone Line and view your stats.