Over 1.5 Million Products to Sell on Your Site

Take a Tour!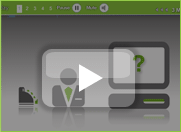 Top Name Brands

Doba is also fully integrated with ShopSite — you can select the products you would like to sell through your shopping cart and those products will automatically be integrated into your store.
Doba manages the inventory and the shipping!
Doba provides you access to over 1.5 million products from over two hundred suppliers, which can be sold on your site without worrying about inventory management or shipping. You choose the products to sell, and the suppliers take care of the rest ... while you focus on growing your business!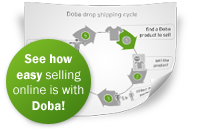 Why Doba?
Access to 1,500,000+ unique, name-brand products, from over 200 suppliers, at the lowest drop ship wholesale price, guaranteed!
Minimum commitment, maximum rewards: Doba's suppliers manage the inventory and shipping, and only require payment after your customer pays you.
Free tools to help your business succeed.
---